"If you owe the IRS $10,000 or more in back taxes…"  If you've ever watched TV, chances are you've heard at least one commercial that begins with that very phrase or one very similar to it. Countless people fall victim to these commercials every year, seeking relief from an insurmountable amount of tax debt. Some of these commercials and companies are legit, but it can be very tough at times to tell the real from the fake.
As we approach another year, it is highly likely that you will begin to see these commercials more frequently, but do not think these companies are your only options.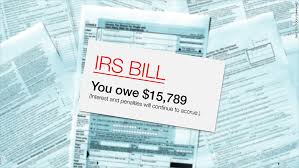 If you are one of these people considering this as an option, you're highly encouraged to go see a CPA before doing so. Often times with these companies, they charge steep prices up front, wanting you to pay for their services before they even do anything. It shouldn't be a surprise that, after collecting the fees, they often do little to nothing to provide actual tax relief!
Contacting a CPA to talk about your tax relief options is typically cheaper than what these companies charge. In addition it can be a quicker turn around for you to use a CPA to help you with negotiating an offer in compromise, removing interest and penalties, or setting up a payment plan.
---
The Wassman CPA Services website and blog is meant to offer general information to our readers. The information provided is not intended to replace or serve as a substitute for any accounting, tax or other professional advice, consultation or service. You should contact Wassman CPA Services for advice concerning specific matters prior to making any decisions.